Polyvore
With Polyvore sets, create your dreams. Retosewing.net sets are everything from dreams as a young girl, to Hollywood parties in the 1940's . It's almost always centered around fashion from the past. That's why retrosewing was born, and now showing the vision. Soooo fun!
Here's some retrosewing creations.
You design magazine pages, fashions, interiors, exteriors, landscapes, whatever you can imagine; even your dreams. Use the thousands of photos available or download your own.
It's an absolute blast for someone that loves designing and getting creative without the technical learning curve, Especially if you're not a Photoshop expert.
The links at the bottom of each of these sets leads you to Polyvore and the content of the set. These sets are an accumulation of many photos submitted, by other Polyvorians, as well as retrosewing.net.
I built RetroSewing using Sitebuildit!
Sitebuildit!, also known as SBI, is an amazing company with a community of SBIERS pursuing their dreams by building website businesses. It's not a get rich quick business, but a solid education providing tools and guidance through videos, forums, conventions around the world, and too much to mention here. You're never alone with SBI.
---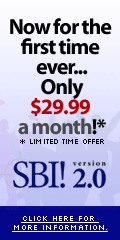 ---
Meet the founder of SBI "Ken Evoy"
---
You Receive
Domain Name
Hosting
Videos to teach
Tools to build
Community of SBIER Support
Professionalism & Integrity
---
Videos by SBI Fans
---
Optional SBI Training
---
---
Hire SBI to Build Your Website